A retreat is where we create the ideal conditions for a more profound practice of yoga and meditation. Detained for a few days from the usual routine we have more time for reflection and to develop conscious attention. Under these conditions we can come into contact with ourselves, we are sensitive to other people and the environment. Our retreats explore yoga in a natural and quiet setting. They are ideal for people new to yoga or those already experienced. Retreats can be a routine of yoga, meditation, discussion groups, chat, leisure and other activities.

Read about things to consider before doing a yoga retreat


We also welcome your partner if they want to share this holiday with you, without doing yoga. For this we have special price arrangements.


---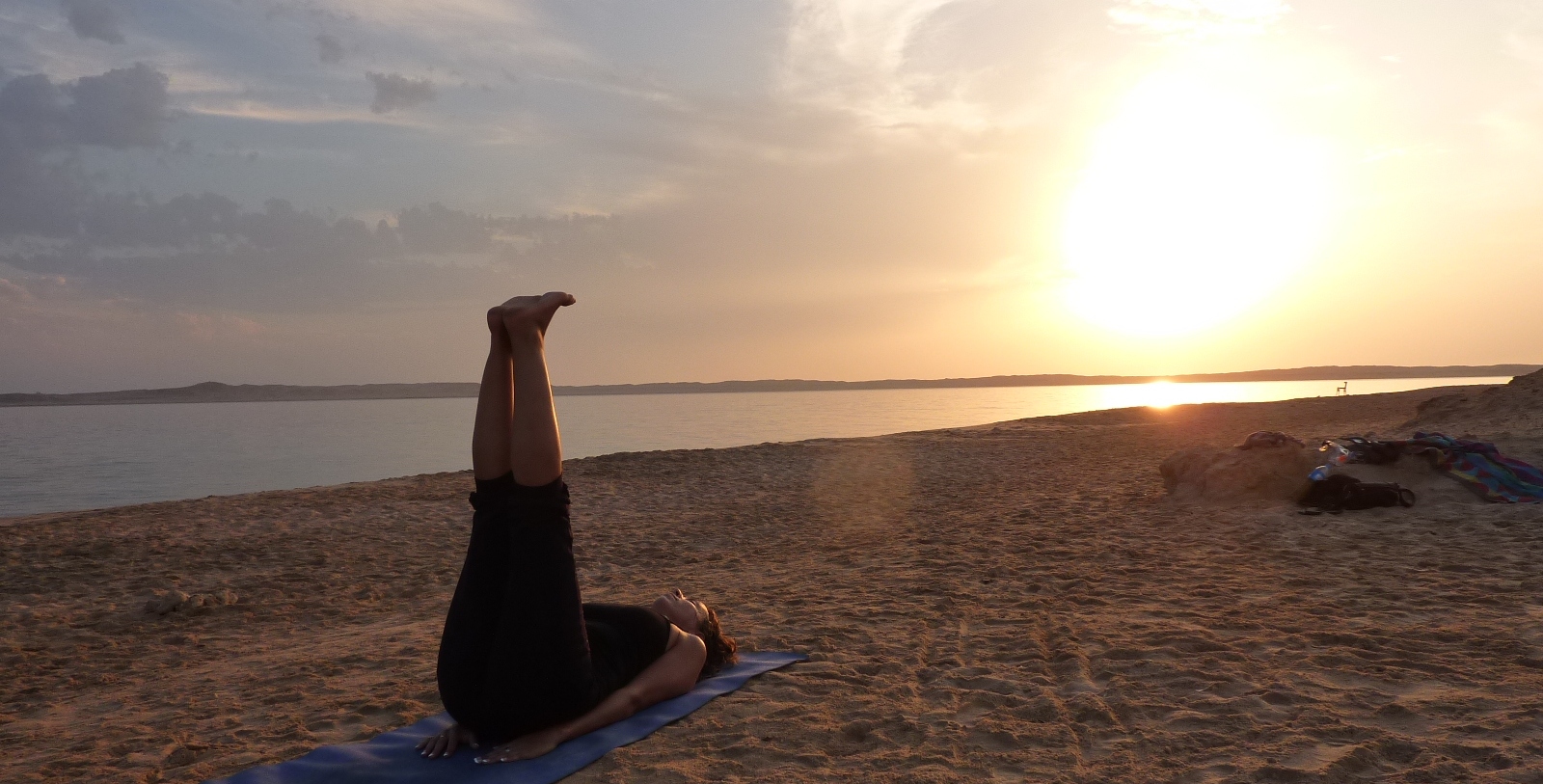 Yoga between desert and sea Resevation on demand
Experience your yoga practice in the Ras Mohamed Nationalpark and listen to the lapping of the waves on the shore during practicing.
This special yoga trip can be booked for every day.

3 hours from 35 Euros

---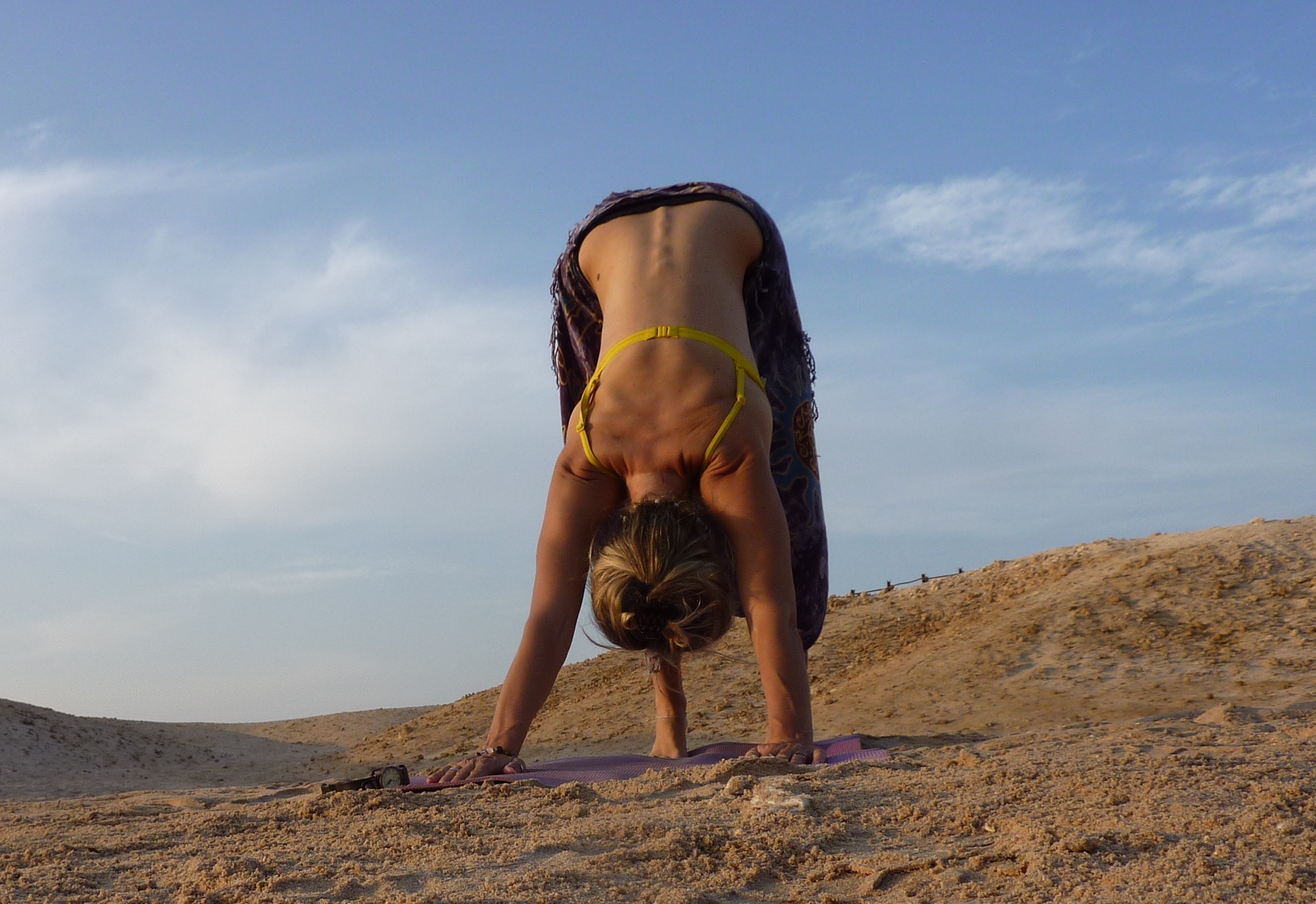 Walk and Yoga in the Sinai Desert
Resevation on demand
The desert offers an optimal hideaway from busy life to experience the here and now.
.
Walk in silence, feel the vibration of this special land.


This yoga trip can be booked for every day.

3 hours from 50 Euros
---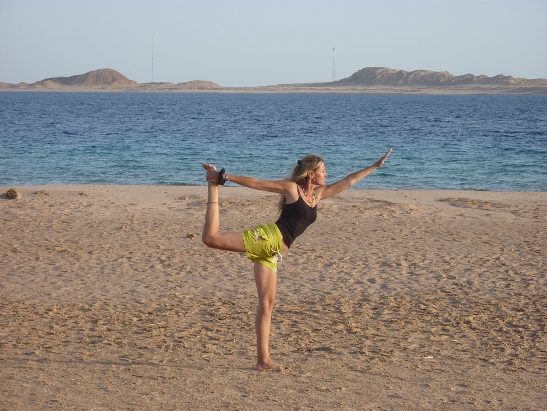 Selfhealing and Inner Care in Ras Mohamed Resevation on demand
Meditation and Breathing, tailormade spiritual practices and personal care awaits you at the Beduin Camp inside the National Park Ras Mohamed on the southern tip of the Sinai peninsula. Feel one with nature, sleep under the stars and enjoy the empty beaches. On the coral reefs you can snorkel or free-dive. Feel the magic land where the desert meets the sea.

Fuel and heal body and soul and become one with the nature .

1 night from 65 Euro overnight selfhealing retreat

---
Yoga and Wellness day at the Sinai old Spices, Sharm
Resevation on demand
Practice Tribal Ashtanga Yoga, Enjoy a relaxing footmassage, chill at the pool, relax and refuel beside the Sinai Mountains. Feel the magic land where the desert meets the sea.


Detox and heal body and soul and feel the vibration of the magic Sinai.


1 day from 40 Euro one day with 2 yoga classes, footmassage, pool use, breakfast and lunch
---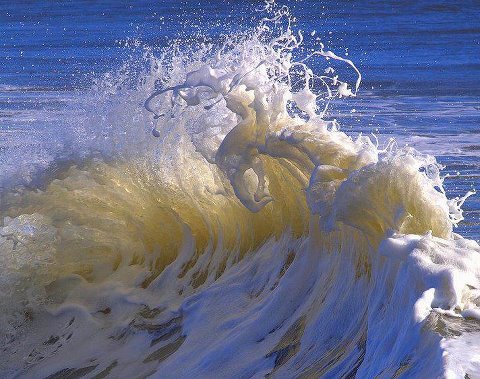 One Month spiritual Yoga Journey in Sharm el Sheikh, Sinai
1. - 28. Juni 2019
This four-week intensive Yoga Journey is an exceptionally high quality, comprehensive, and transformative experience.
How to comfort yourself - in the world of intentional hard-knocks, our basic training MUST include self-comfort. Becoming
your own best friend is a mandatory step towards developing courage. Asanas & medtation are combined with
Pranayama and Yoga Nidra. Everybody gets individual hints for his / her selfpractice and a deep insight into the potential
of spiritual development. Walk the walk!

This course is a time of personal growth - the cocoon to the butterfly.


1 month from 1950 Euro Yogacourse 28 days
---
Yoga and Detox Retreat in Sharm el Sheikh, Sinai
16.-19. May 2019
Meditate and practice Yoga in the silence of the Sinai Desert. Learn to detox your body,
to connect to nature, how to approach a regular practice and much more...
Breath, sweat and relax with us, enjoy life and grand yourself a time out.


4 days from 465 Euro Yoga Retreat exkl accomodation, transfer and flight

---
Intensive Detox Retreat in Sharm el Sheikh, Sinai 6. - 8 September 2019
Detoxing can do more than make your eyes sparkle and your skin glow –
it can boost energy levels, improve digestion and help shift a few unwanted kilos too.
Detox in a tranquil environment with likeminded people, relax and return renewed....

3 days from 340 Euro Detoxprogram inkl accomodation

I am happy to assist you for any wishes, questions, details and information.
Please call +20 120 1673459 or email to info@omkarayoga.ch